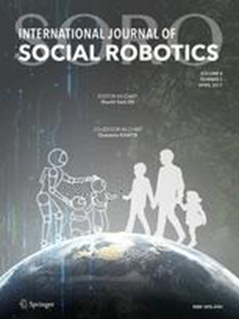 Interdisciplinary research-teams of the funding line "Robotic Systems for Nursing Care", 11 different interdisciplinary research groups in the fields of:
Technical science
Nursing science
Ethics
Social sciences.
Submissions from all over the world concerning the topic are also encouraged. Closing date: January 15, 2024
Researchers from projects of the Federal Ministry of Education and Research funding line "Robotic Systems for Nursing Care" (funding period 2019-2023) are invited to submit contributions on their respective robotics as interdisciplinary project teams. Various robotics in the fields of social robotics, rehabilitation robotics, service robotics, socio-emotional robotics were promoted in this funding line.
In terms of content, articles should include a presentation of the project in question. In addition, the technical procedure in the context of the development of robotics must be addressed in each case, and a social science, nursing science, and ethical science perspective must also be included.
All projects have conducted empirical evaluations; some in the context of field tests in real settings, some in the laboratory. As an objective of the special issue, the empirical findings of the funding line are to be presented.
To place the results in an international context to the state of research, submissions from interdisciplinary research teams worldwide are welcomed.